Introduction To Finding Small Business Grants on Grants.gov
As a small business owner, you should know that securing funding is essential to keep your business afloat. Whether you're just starting out or looking to expand, small business grants can be an excellent way to get the funding you need without taking on debt or giving up equity. In this article, we'll explore how to find these grants using Grants.gov and give you expert advice on how to submit successful applications.

What Are Small Business Grants?
Small business grants are financial awards given by government agencies, private foundations, and corporations to help small businesses start or grow. Unlike loans, grants don't have to be repaid as long as the recipient meets specific requirements. These requirements can vary depending on the grant program but may include factors such as location, industry, minority status, or veteran status.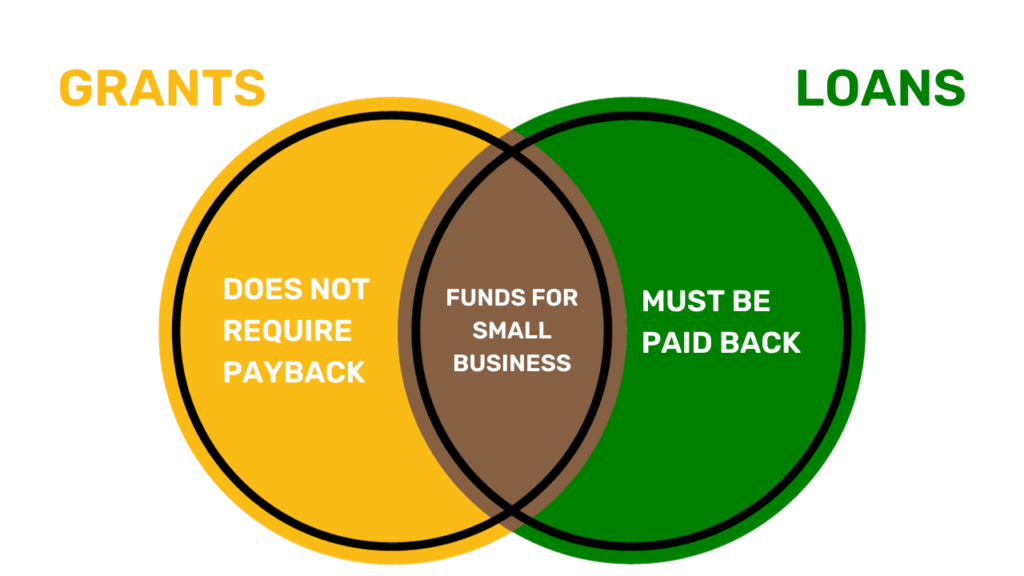 The Importance of Finding the Right Grant for Your Business
While there are many small business grant opportunities available on Grants.gov and other platforms, it's crucial to find the right one for your company's needs. Applying for every available grant may seem like a good idea at first glance but can waste valuable time and resources if your application doesn't meet the eligibility criteria or doesn't align with your business goals. Plus, applying for too many grants can negatively impact your credibility with future funders – they might see it as a sign that you're not serious about strategic growth planning.
Therefore it's important that small business owners do their homework before applying for any kind of grant program. Understanding which grants match their goals and objectives put them in a better position when submitting their proposal.
Grants.gov is a platform that can help you find the perfect grant for your needs. Grants.gov is a central platform that provides information on federal grants available to individuals, organizations, and businesses.
The website catalogs over 1,000 grant programs offered by 26 federal agencies. This makes it easy to find the right grant program for your specific needs.
Grants.gov is designed to simplify the process of finding and applying for grants. This allows small business owners like you to focus on creating a compelling grant proposal instead of spending countless hours searching for suitable funding sources. The website makes it easy to navigate through its various sections, including the "Find Grant Opportunities" search tool and "Apply for Grants" application submission page.
The search tool allows users to filter their searches based on various criteria such as eligibility requirements and award size. The application submission page offers step-by-step instructions on how to submit a complete application package.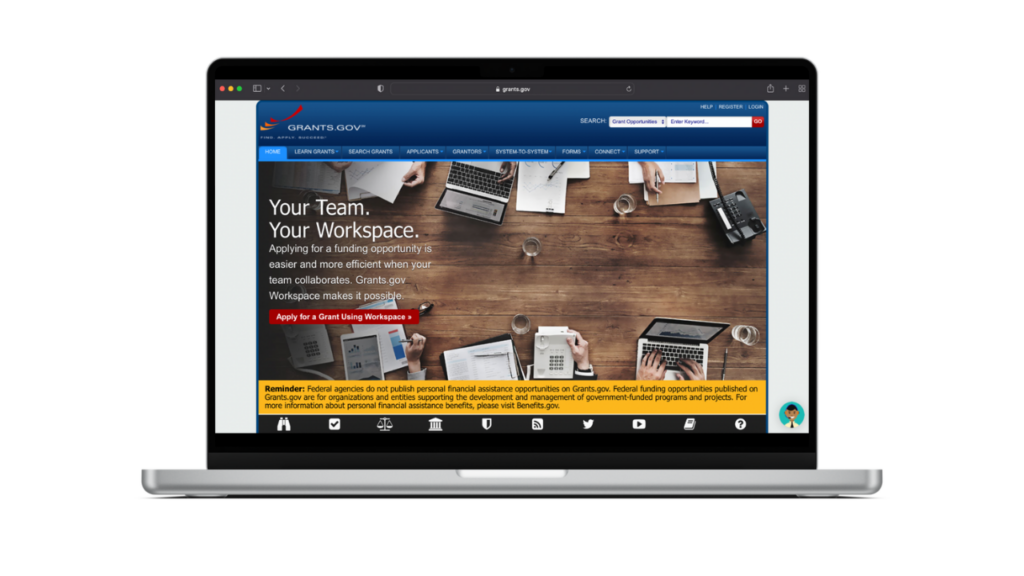 Grants.gov works by providing access to a database of federally sponsored grant programs that span across different industries and sectors. Once you register with an account on the website, you can start browsing through available grants using search filters such as keywords or eligibility requirements.
Once you find a suitable grant program, make sure you read through all the guidelines carefully before submitting an application package. Applications may require several documents detailing business plans, budget proposals and other important information required by each specific program.
Overall, Grants.gov is an excellent resource for small businesses looking for grants from federal agencies in need of financial assistance. By using this valuable resource effectively and efficiently following its procedures will increase your chances of securing funds necessary to take your business ventures forward successfully!
STRUGGLING TO GROW YOUR SIDE HUSTLE OR SMALL BUSINESS?
Steps to Finding Small Business Grants on Grants.gov
Finding small business grants on grants.gov can be an overwhelming process if you do not know where to start and what steps to take. However, once you're familiar with the platform and its best practices, applying for grants becomes a breeze. 
Registering for an account on Grants.gov
The first step in finding small business grants on Grants.gov is to register for an account. This is a simple process that requires you to provide basic information about yourself and your organization. Once you have registered, you will receive a confirmation email with instructions on how to activate your account.
Searching for grants using the search bar and filters
After you have activated your account, you can start searching for grants. The easiest way to do this is by using the search bar located on the homepage of Grants.gov.
Simply type in keywords related to your business or industry, and hit enter. You will be presented with a list of all the relevant grants available.
To narrow down your search results even further, use the filters located on the left-hand side of the screen. These filters will allow you to refine your search based on criteria such as funding agency, funding opportunity number, and eligibility. Some commonly used filters that may lead you to the perfect grant for your small business are:
Narrowing down your search results based on eligibility and requirements
Once you have found a grant that interests you, it's important to carefully review the eligibility requirements and application instructions. Some grants may only be available to businesses in certain industries or geographic locations, while others may require specific qualifications or certifications.
To ensure that you are eligible for a particular grant, carefully read through all of the requirements listed in the grant description. If necessary, reach out to the grant agency directly with any questions or concerns.
Finding Low-Hanging-Fruit
Many grants that seemingly have some of the strictest requirements actually may be easier to acquire than you think. Whenever a grant has a high barrier to entry(Is difficult to apply for), it often means less people will take the time to apply for the grant. Even less may actually read the grant carefully and fill out the application properly. Never shy away from a grant just because it seems difficult to apply for, because most likely other business owners are too scared to apply! 
Also, keep in mind what makes your business unique! Are you a minority-owned, women-owned or veteran-owned small business?
By following these simple steps, you can easily find small business grants using Grants.gov's powerful search tools and resources. Remember: finding the right grant can make all the difference in securing funding for your business's success!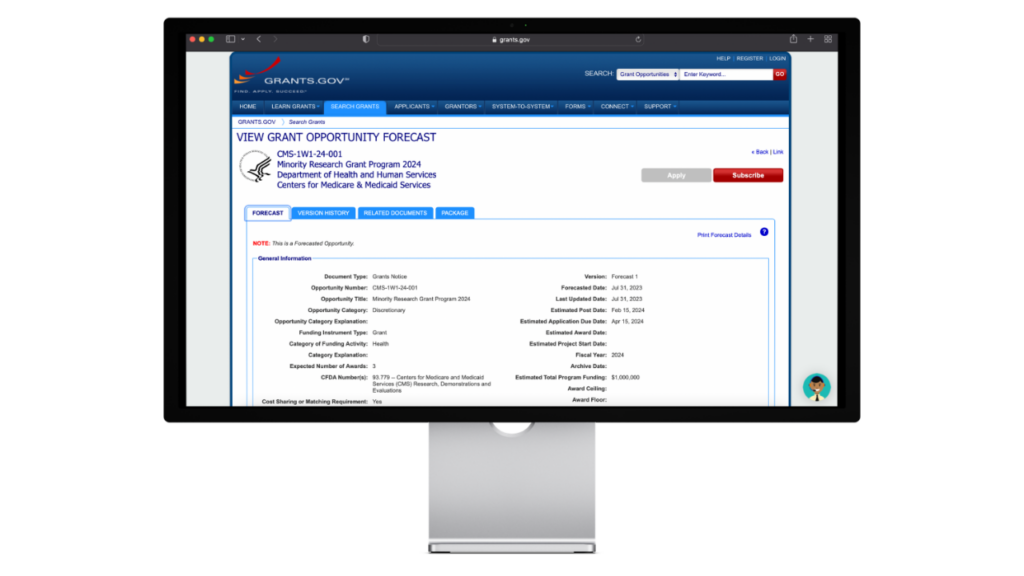 Done Finding Small Business Grants On Grants.Gov? Now Its Time To Apply
Applying for a grant can be time-consuming and competitive, so its important to set yourself up for success in the best way possible. To increase your chances of success, it's important to follow a few key tips:
Understanding the grant application process
Before you begin the application process, make sure you understand how it works. Review the requirements and guidelines carefully, and don't hesitate to reach out to the grant provider if you have any questions or concerns. You should also familiarize yourself with the review process so that you can prepare your proposal accordingly.
Preparing a strong grant proposal
The most important part of your grant application is your proposal. This is where you demonstrate why your small business deserves funding and how you plan to use it effectively. It's critical that you develop a clear and compelling argument that showcases your strengths as a business owner and highlights the unique value of your product or service.
Your proposal should be well-researched, concise, and easy to read. Make sure you address all of the key points listed in the application guidelines, including budget details, project timelines, and expected outcomes.
Following up after submitting your application
After finding small business grants on grants.gov and submitting your application; never just sit back and wait for an answer. Follow up with the grant provider periodically to check on its status or provide additional information if needed. Even if you aren't awarded funding this time around, building relationships with grant providers can be invaluable in securing future grants or partnerships.
If possible, also consider reaching out to other businesses that have successfully secured grants in the past. Learning from their experiences can help improve your own chances of success.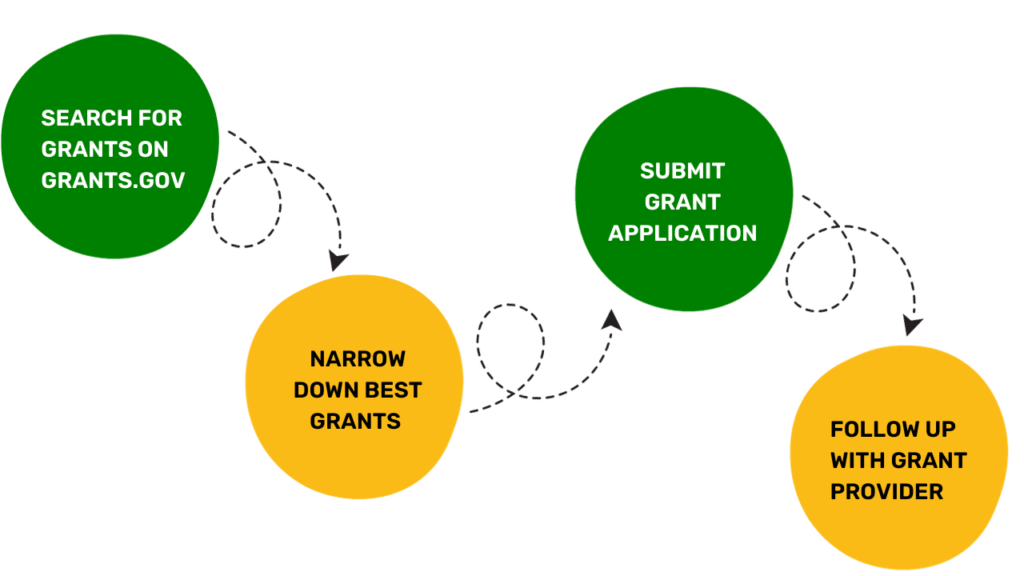 Common Mistakes to Avoid When Finding Small Business Grants on Grants.gov
After all the hard work it takes to find a small business grant and begin applying for it; it would be shameful to have a small mistake cost you big. Make sure you are taking your time and avoiding these mistakes:
Not Reading the Guidelines Carefully: A Common Mistake That Can Cost You
One of the biggest mistakes small business owners make when applying for grants is not properly reading the guidelines. The guidelines are your roadmap to submitting a successful grant application, and if you don't read them carefully, you could miss important information about eligibility criteria, required documentation, and more. Before you start your application, take the time to carefully read all of the guidelines and make sure that you understand them completely.
Failing to Provide All Required Information: Don't Leave Anything Out!
Another common mistake that can cost you a grant is failing to provide all required information in your application. Grant applications are usually very detailed and require a lot of information about your business and your plans for using the grant money.
If you leave out any required information, your application will likely be rejected outright. To avoid this mistake, make sure that you carefully review all of the requirements before starting your application and double-check it before submitting it.
Submitting Incomplete or Poorly Written Proposals: First Impressions Matter
Submitting an incomplete or poorly written proposal is another common mistake that can hurt your chances of getting a small business grant. Your proposal is often the first impression that grant reviewers have of your business, so it's important to make sure that it's well-written and free from errors.
To avoid this mistake, take the time to thoroughly proofread and edit your proposal before submitting it. You may also want to consider having someone else review it for clarity and completeness.
Avoiding these common mistakes can help increase your chances of getting a small business grant on Grants.gov. Take time to carefully read guidelines, provide required information in detail without missing anything out & always submit complete & well-written proposals.
Conclusions On Finding Small Business Grants on Grants.gov
Grants.gov is the ultimate resource for small business owners looking for grants to fund their businesses. We've covered the basics of what Grants.gov is and how it works, as well as walked through the steps to finding small business grants on the site. We've also highlighted some common mistakes to avoid when applying for these grants.
Remember that finding and applying for small business grants can be a time-consuming process, but it's worth it in the end. The funding you receive can help your business grow and succeed in ways you might not have thought possible without it.
So take advantage of this valuable resource! Register for an account on Grants.gov today, and start searching for small business grants that are a good fit for your needs.
And don't give up if your first application isn't successful – keep trying and improving your proposal until you land that perfect grant. Good luck!
Now That I Understand Finding Small Business Grants on Grants.gov, What's Next?