Introduction To Grants for Veteran Business Owners
What are As a nation, we owe a great debt of gratitude to the brave men and women who served in our armed forces. While many veterans return home to civilian life and transition into new careers, others choose to start their own businesses. According to the Small Business Administration (SBA), approximately 10% of all small businesses in the United States are veteran-owned. Starting a business can be challenging for anyone, but for veterans, there can be unique obstacles to overcome. Transitioning from military life to civilian life is a significant change, and many veterans face financial or personal challenges that make it difficult to start or grow a business. That's why supporting veteran-owned businesses is so important – not just as a way of thanking them for their service, but also as a way of helping them build successful futures for themselves and their families.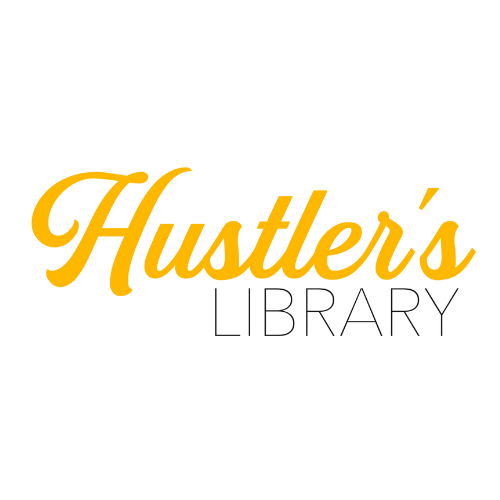 The Benefits of Supporting Veteran-Owned Businesses
There are numerous benefits that come with supporting veteran-owned businesses through grants. For one thing, these grants can help provide financial support to help veterans start or grow their companies. Many veterans face financial hurdles when starting out on their own because they may not have access to traditional forms of funding like loans or credit lines due to lack of established credit history or collateral.
Grants provide an alternative source of funding that can give entrepreneurs the boost they need without having to take on large amounts of debt. But the benefits go beyond just financial support.
By supporting veteran-owned businesses through grants, we're also helping create jobs and stimulate economic growth in our communities. Veterans have unique skill sets that often translate well into entrepreneurship – skills like leadership, problem-solving, and resilience acquired during military service – which makes them valuable contributors in our economy.
Overall, supporting veteran-owned businesses through grants is not just a matter of doing what's right; it's an investment in our communities' future prosperity. In the following sections, we'll take a closer look at the different types of grants available to veteran business owners and explore success stories from veterans who have benefited from these programs.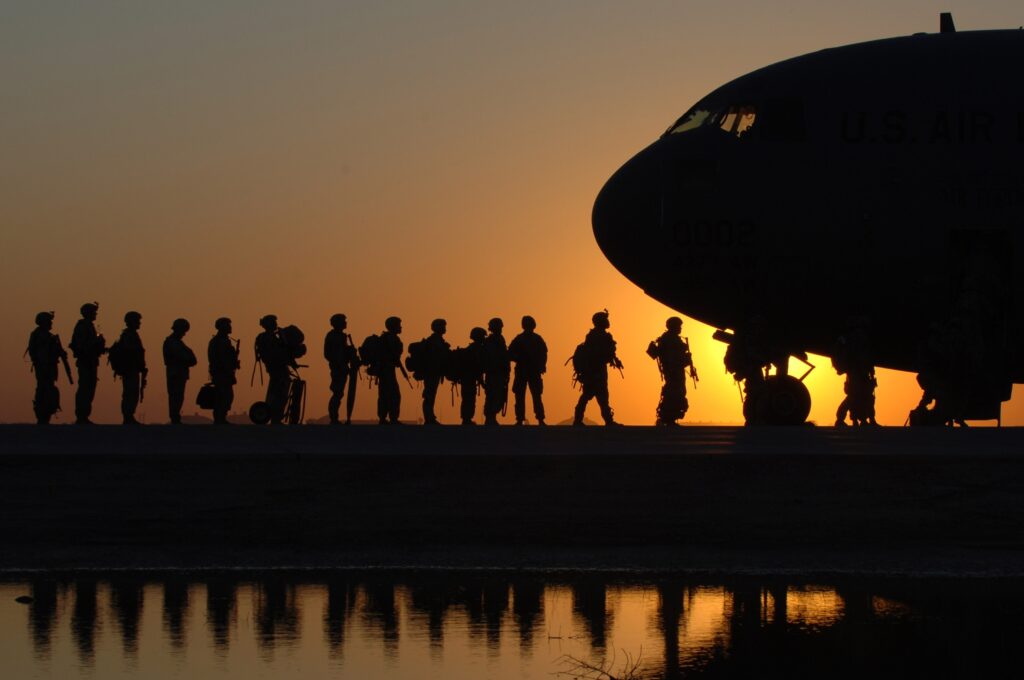 Small Business Administration (SBA) Grants for Veteran Business Owners
Small Business Administration (SBA) is a government agency that provides support to small businesses across the United States. SBA offers various grants for veterans who are looking to start or expand their businesses. These grants provide financial assistance and other resources that can help veterans overcome some of the challenges they face when starting a business.
Veterans Business Outreach Center Program:
The Veterans Business Outreach Center Program (VBOC) is one of the most popular SBA grants available to veterans. This program provides counseling, training, and other resources to help veterans start and grow their businesses. The VBOC program has centers located all over the country, which makes it easy for veterans to access these resources no matter where they live.
In addition to counseling and training, the VBOC program also provides funding through its Veterans Advantage Loan Program. This loan program offers competitive interest rates and other benefits such as reduced fees for veteran-owned businesses.
Small Business Innovation Research Program:
The Small Business Innovation Research (SBIR) program is another SBA grant available to veteran business owners. This grant is designed to help small businesses engage in research and development that has the potential for commercialization.
The SBIR program funds research in a wide variety of areas including technology, health care, energy, defense, agriculture, and more. Veteran-owned small businesses have been successful in obtaining SBIR funding for innovative projects that have gone on to become successful commercial products.
An Example of a Veteran Uing The SBA Grant To Succeed
One example of a successful business that received an SBA grant is JDog Junk Removal & Hauling. This company was founded by Jerry Flanagan, an Army veteran who used his military experience as a foundation for his business. With the help of an SBA loan, Flanagan was able to expand his business and create job opportunities for other veterans.
Another example is R4 Alliance, a non-profit organization that provides support for veterans and their families. R4 Alliance received an SBA grant that allowed them to expand their services and reach more veterans in need of assistance.
Overall, SBA grants offer a great opportunity for veteran business owners to obtain funding and resources that can help them succeed in their endeavors. By taking advantage of these grants, veterans can turn their dreams into reality and make a positive impact on the economy as well as their communities.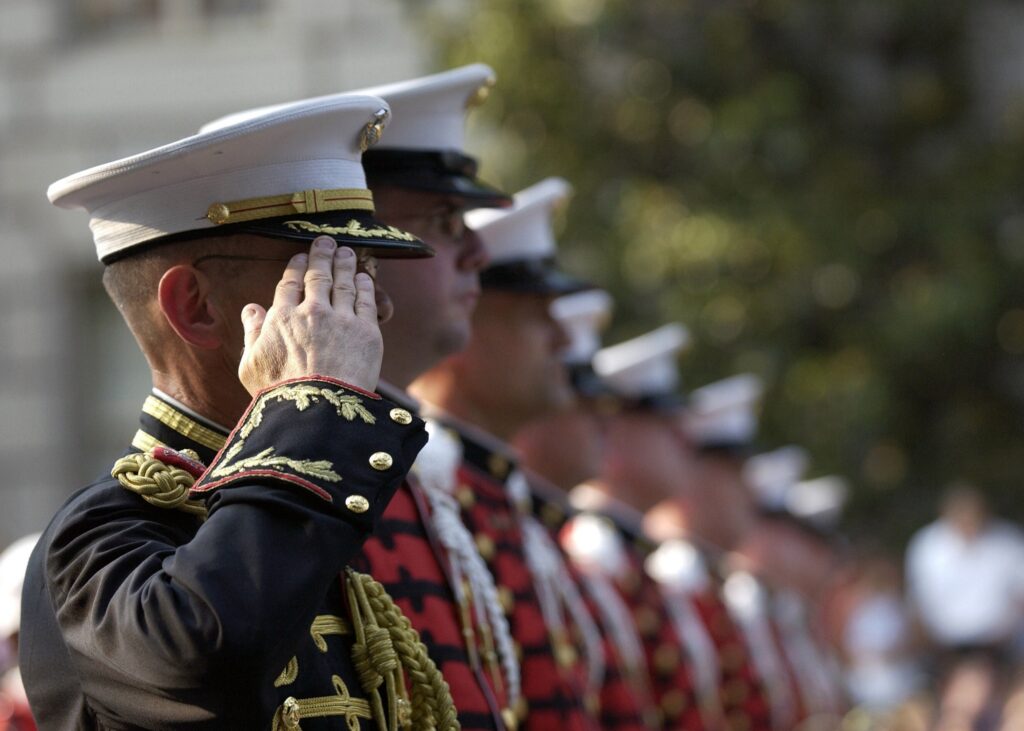 Department of Veterans Affairs (VA) Grants for Veteran Business Owners
The Department of Veterans Affairs (VA) offers various programs designed specifically to help veteran-owned businesses succeed. One such program is the Veteran Entrepreneurial Training and Resource Network (VETRN).
The Veteran Entrepreneurial Training and Resource Network (VETRN) Program
The Department of Veterans Affairs (VA) offers various grants to help veteran business owners achieve success. One program that stands out is the Veteran Entrepreneurial Training and Resource Network, or VETRN, program. This initiative provides resources, training, and funding to veterans who want to start or grow their businesses.
The program has two parts: a seven-week course that teaches essential business skills, and ongoing support and mentorship for participants. The VETRN program aims to help veterans develop the skills they need to become successful business owners.
During the seven-week course, veterans learn about financial management, marketing strategies, supply chain management, leadership skills, and more. They also have access to expert mentors who can provide guidance as they navigate the challenges of starting a business.
Success Stories from Veterans Who Have Received VA Grants
One of the most inspiring aspects of VA grants is the impact they have had on veteran-owned businesses. Many veterans have used these grants to create thriving enterprises that employ other veterans or provide valuable services in their communities.
Some examples include:
– John Poggi's HVAC company in Rhode Island: Poggi used a VA grant to purchase new equipment that helped him expand his heating and cooling business.
– Amanda Andrade-Rhoades' consulting firm in Massachusetts: Andrade-Rhoades received a VA grant that allowed her to hire more staff and expand her services.
– Michael Mader's brewery in New York: Mader used a VA grant to purchase brewing equipment that helped him grow his craft beer business.
These are just a few examples of how VA grants have helped veteran entrepreneurs achieve their dreams. By providing funding and support for veteran-owned businesses, programs like VETRN are ensuring that our nation's heroes have the resources they need to succeed in the business world.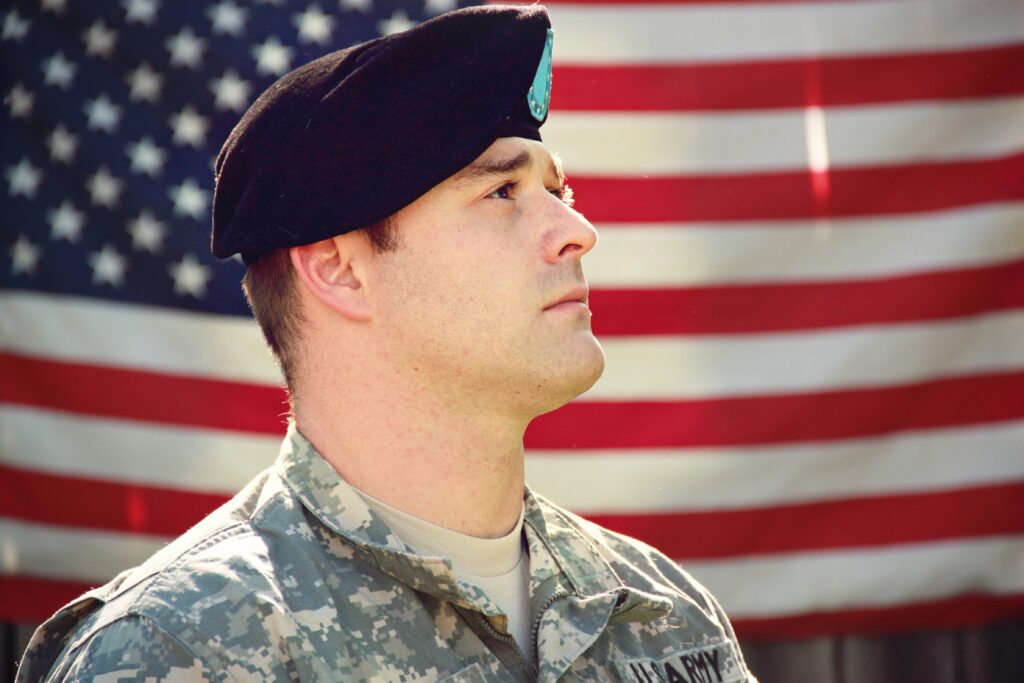 Private Foundation Grants for Veteran Business Owners
Private foundation grants are another excellent source of funding for veteran-owned businesses. These grants are usually provided by philanthropic organizations that focus on supporting veterans and their families. The StreetShares Foundation's annual Veteran Small Business Award is one such example.
This grant program provides up to $15,000 in funding to veteran-owned business owners who have a compelling business idea but lack the necessary capital to execute it. In addition to the grant, winners receive business coaching and mentorship from experienced entrepreneurs.
Another private foundation grant program worth mentioning is The Bob Woodruff Foundation's Veterans Entrepreneurial Jumpstart (VEJ) program. This grant program provides funding and resources to help veterans start or grow their own businesses.
The VEJ program offers a 12-month curriculum that covers key aspects of running a successful business, such as marketing, financial management, and strategic planning. In addition to the curriculum, participants receive ongoing support from mentors and access to networking opportunities with other veteran-owned businesses.
Success Stories of Veterans Using Private Grants
Private foundation grants have helped many veteran-owned businesses succeed in recent years. For example:
-Army veteran Richard Delgado launched his company at Delgado's Insurance after receiving funding from The StreetShares Foundation's Veteran Small Business Award in 2015. With the grant money, he was able to expand his services beyond traditional insurance policies and offer more specialized services like health insurance for small businesses.
– Navy veteran Elizabeth Perez-Halperin, who received funding from The Bob Woodruff Foundation's Veterans Entrepreneurial Jumpstart (VEJ) program in 2019 after launching her own IT consulting company called GCubed Solutions LLC. At the time she received this support her revenue had been stagnant for some years at $250k but within two years she was able scale up her company to generate $2.5 million in revenue annually.
These are just a few examples of how private foundation grants have helped veteran-owned businesses get off the ground and achieve success.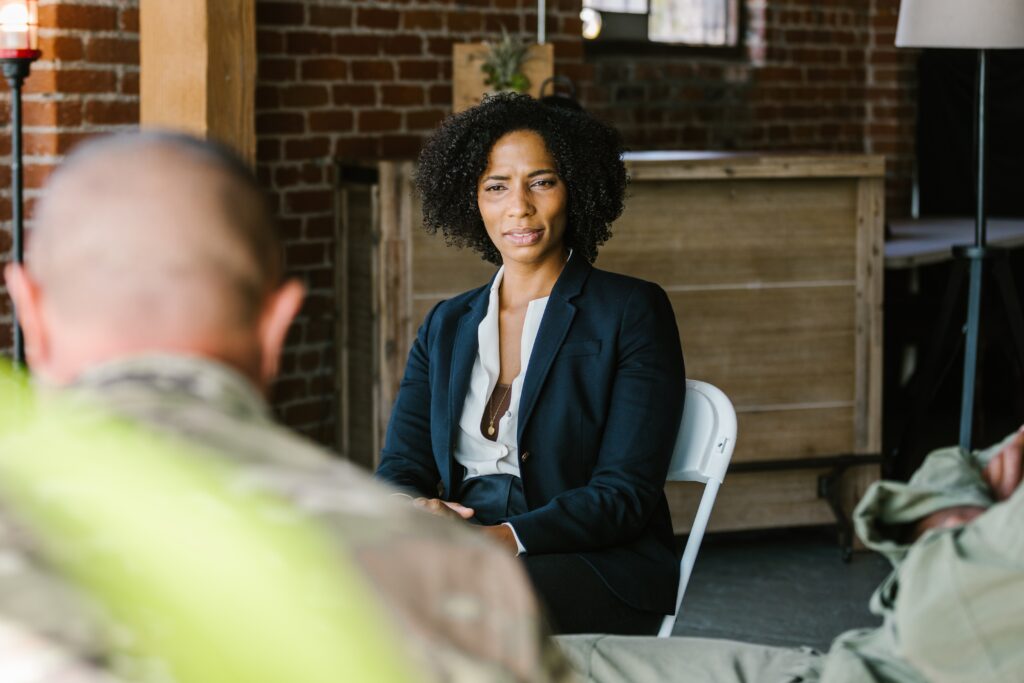 Niche Grants for Veteran Business Owners
Apart from the grants mentioned above, there are some niche grants that are available specifically for certain types of veteran-owned businesses. The grantors usually design these grants to cater to the unique needs of businesses within those sectors. For instance, military spouses who own businesses and veterans with disabilities may qualify for niche grants to help them access funding.
Specialized Grants for Veteran Business Owners
One such grant program is the Military Spouse Career Advancement Account (MyCAA) program that provides financial assistance and career development guidance to military spouses. The program supports military spouses on their path towards achieving portable careers in high-growth, high-demand occupations.
Additionally, there is a Department of Veterans Affairs' (VA) Vocational Rehabilitation and Employment (VR&E) program that helps veterans with service-connected disabilities pursue self-employment or entrepreneurship as a career option. Other examples of niche grants include the Women Veteran Entrepreneur Corp (WVEC) Small Business Competition which is designed for female veteran business owners and the Hivers & Strivers Angel Fund which helps startups founded or led by graduates from U.S. military academies.
Conclusions On The Best Grants for Veteran Business Owners
Veteran business owners can access several grant programs tailored to their specific needs and situations. Whether you are starting a new venture or looking to expand your existing business, obtaining a grant can be a valuable source of financing. Applying for such funding can take time and effort but it's important not to give up hope as these opportunities can be life-changing.
Veteran-owned businesses play an essential role in strengthening local economies across the country while providing job opportunities for fellow veterans as well as civilians. Supporting veteran-owned businesses through grant programs not only boosts economic growth but also honors their dedication and sacrifice in serving our country.
Not Limiting Yourself to Grants for Veteran Business Owners
Despite their being so many financial offerings exclusively to veterans, there are many other opportunities for businesses owned by veterans to get funding. When looking for grants or other sources of business funding, it is also good to see if you may also qualify for other niche grants. There are many niche grants designed to assist women, minorities and other special interest groups.
Along with these niche grants, there are additionally many grants that are accessible to any member of the general public. In these instances, it's not required to be a veteran; however, being one may favorably impact your chances of receiving the grants. 
Take your time finding grants and exhaust all of your resources, because there is always new opportunities for veterans to get the funding they need!