It's official, the Rise Nation Tour dates were announced by Daymond John earlier this week. Daymond John's Rise Nation tour is a live event series where entrepreneurs, investors, and thought leaders gather to share advice on building successful businesses. The international tour will be touching down in multiple cities from Los Angeles all the way to Paris, France. The live Nation tour also boasts featured speakers like Mark Cuban, Steve Harvey and of course Daymond John himself!
The tour helps entrepreneurs learn from the best. Speakers like Daymond John share their stories and insights on marketing, sales, and fundraising. Attendees can also participate in workshops and connect with other entrepreneurs. The Rise Nation tour is a great resource for entrepreneurs at any level. It provides the skills and strategies needed for success, whether starting out or wanting to grow your business.
Benefits of Attending The Rise Nation Tour:
Every good networking or keynote speaker event should bring any entrepreneur who attends some serious value. We are convinced that John will put on a spectacular event that is filled with great information for all who attend. Here are some of the main benefits we see for attending the Rise Nation tour: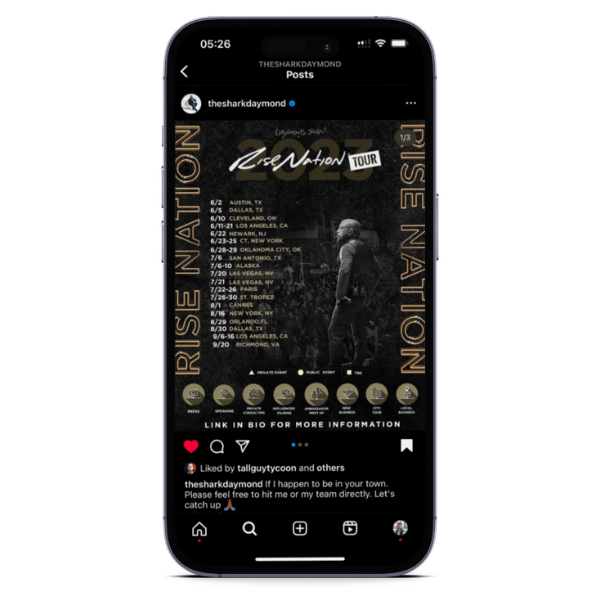 It's safe to say you could find the Hustler's Library team at one of more of these awesome entrepreneurial events. We are very excited to see what Daymond John and his star-studded team of keynote speakers have in store for all of us! For more great networking events, book reviews, entrepreneurs news and entrepreneur tool reviews keep up with Hustler's Library!