Jesse Itzler presents Runningman Festival to the public and the response is astronomical. Itzler has partnered with All Day Running Co. to present a 3-day festival on 5,000 acres in Kingston, Georgia. The festival is designed for runners of all levels and includes a variety of events, such as 5k/10k/13.1/26.2/50k races, live music, the world's largest sauna, cold immersion, camping, yoga, breathwork, incredible speakers, food trucks and DJs. For those who know a little bit about Jesse Itzler, they know that intensive training has been intertwined heavily into his daily lifestyle. Itzler has even gone as far as to have a Navy S.E.A.L. move in with him and his family for a whole month. This unique and immersive experience could only have been pulled off by an entrepreneur as determined and creative as Itzler himself. 
Runningman Festival is set to be held October 17th-19th, 2023 in Kingston, GA. This is the first ever of its kind and there is quite a bit of hype developing around the event. 
There are many activities to choose from at the three day Runningman Festival, but here are some of the major highlights: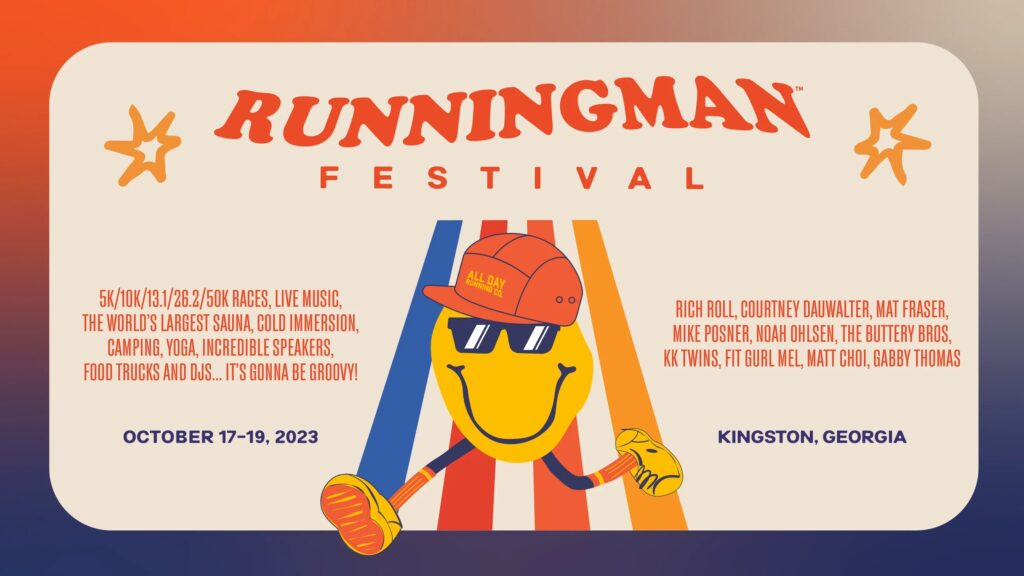 Its safe to say you will be able to catch part or all of our team in Kingston this October for the Runningman Festival. It seems well planned and should be a star-studded networking opportunity for anyone who attends. Its hats off from the Hustler's Library team to Jesse Itzler, All Day Running Co. and everyone else who is helping put this event on. Keep up with Hustler's Library for up to date networking events and entrepreneur news.