ABOUT HARKER HOUSE CALL CHIROPRACTIC
Meet Dr. Davis Harker, a Tulsa, Oklahoma native and committed member of his community. Dr. Harker graduated from his local Union High School where he played football, and later a college football player at Northeastern Oklahoma University and New Mexico State University. Once he got home from school, he began working at a local chiropractic practice.
He began to notice a growing demand within his community for chiropractic services that could be provided within the convenience of people's homes and private athletic facilities. Whether he's assisting a pregnant mother who prefers to avoid waiting rooms, supporting an athlete who values the privacy of their injury status, or aiding someone in their recovery from a car crash without the need for additional travel; Dr. Harker consistently delivers a distinctive and top-tier service to his patients.

Dr. Harker wanted to help patients across his community, but struggled to make his Wix website appear on Google. He reached out to the Hustler's Library team, realizing that his previous website wasn't ranking on search engines at all. We understood the challenge ahead. Our team had had previous conversations about website work with Dr. Harker, but when he ran into this ranking issue on google he knew it was time to give the Hustler's Library team a call. With the situation being that his previous website was not ranking on search engines at all, our team knew we had some serious work cut out for us.  
In order to help Dr. Harker achieve his goal of ranking on google in his city for various search terms, it was apparent that we were going to need to improve his online presence in many ways. After discussing Dr. Harker's options with him, our team came to the conclusion that the Hustler's Library team would need to do the following in order to satisfy all of his requests:
DEVELOPING A SLEEK & FUNCTIONAL WEBSITE
Before focusing on driving traffic to Dr. Harker's website, it was important to make sure the website was built in a manner that converts leads into closes. This approach ensured that once the traffic began to arrive on the website, Dr. Harker would be able to maximize the potential benefits. To achieve this, we prioritized a clean and intuitive design, straightforward verbiage and strategically placed call to actions. Additionally, we seamlessly integrated Dr. Harker's third party booking software that he has used since opening his practice, ensuring a smooth transition and uninterrupted booking capabilities through his new website.
Simply having a functional and aesthetically pleasing website does not assure traffic generation. Hence, one of the primary objectives of this project was to enhance the SEO performance of Dr. Harker's website. To achieve tangible results, we diligently implemented several key SEO best practices, including On Page SEO, Local Keyword Implementation, Back-linking, SEO-Rich Content Creation and Site Speed Improvement.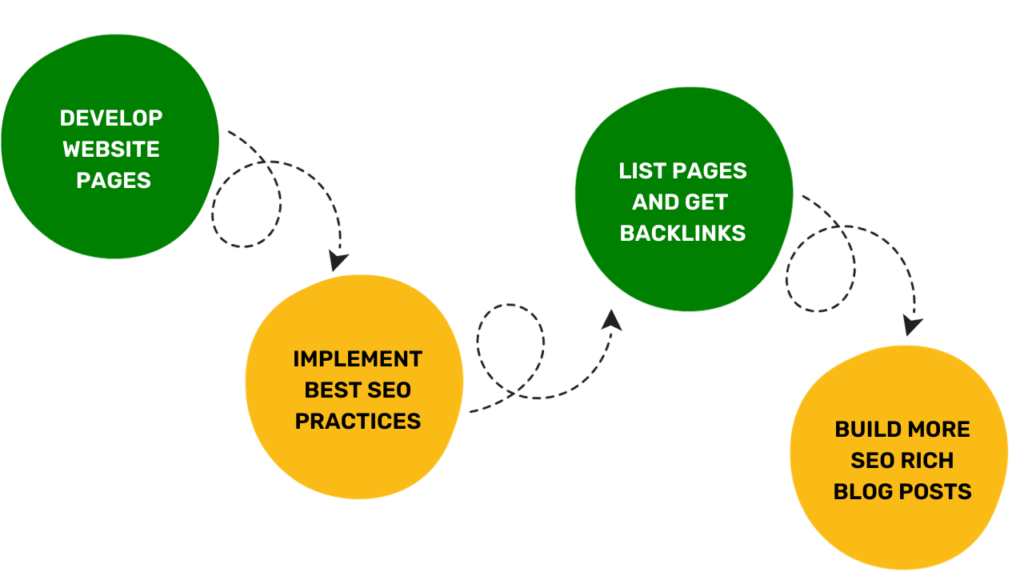 DELIVERING MEASURABLE SEO RESULTS
Within two months of making these key SEO implementations, The Hustler's Library team was able to achieve great rankings for Dr. Harker. His Mobile chiropractic site began organically ranking for 26 new keywords. Of those 26 new keywords, 12 of them were ranking within the top 20 results on google and 8 of them were within the top three results on google. 
New Organic Ranking Keywords
Keywords In Top 20 Results
Keywords In Top 3 Results
One of the most important metrics when measuring any digital campaign's success is the Click Through Rate (CTR). CTR represents the ratio of individuals who viewed your content to those who actively clicked on it. While the average CTR on Google hovers around 3.5%, numerous studies have highlighted that securing the top position on Google's search results can yield remarkable CTRs ranging from 20% to 23%.With the dedicated efforts of the Hustler's Library Team, we succeeded in elevating Dr. Harker's website to the coveted number one position across multiple categories, resulting in a noticeable surge in his CTR. In just a few short months, we achieved an impressive average CTR of 6.3%, nearly doubling the national average for this key performance indicator and positioning him favorably on the path toward double-digit CTRs.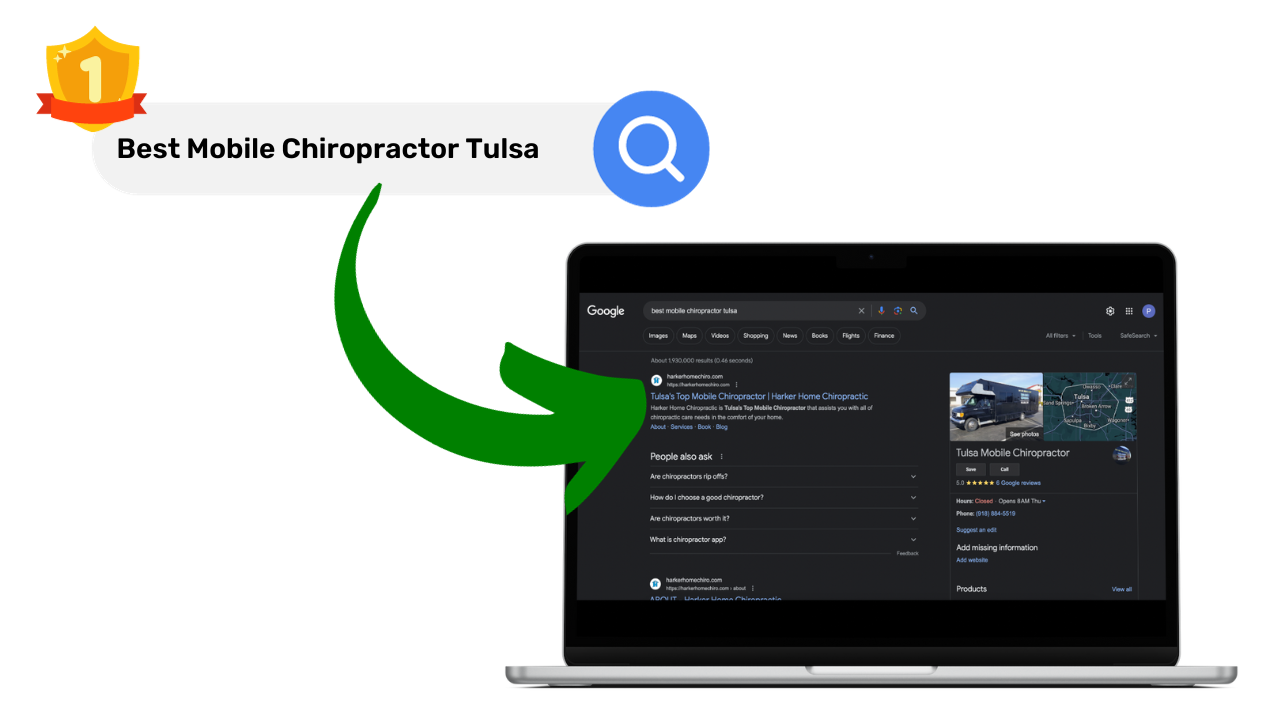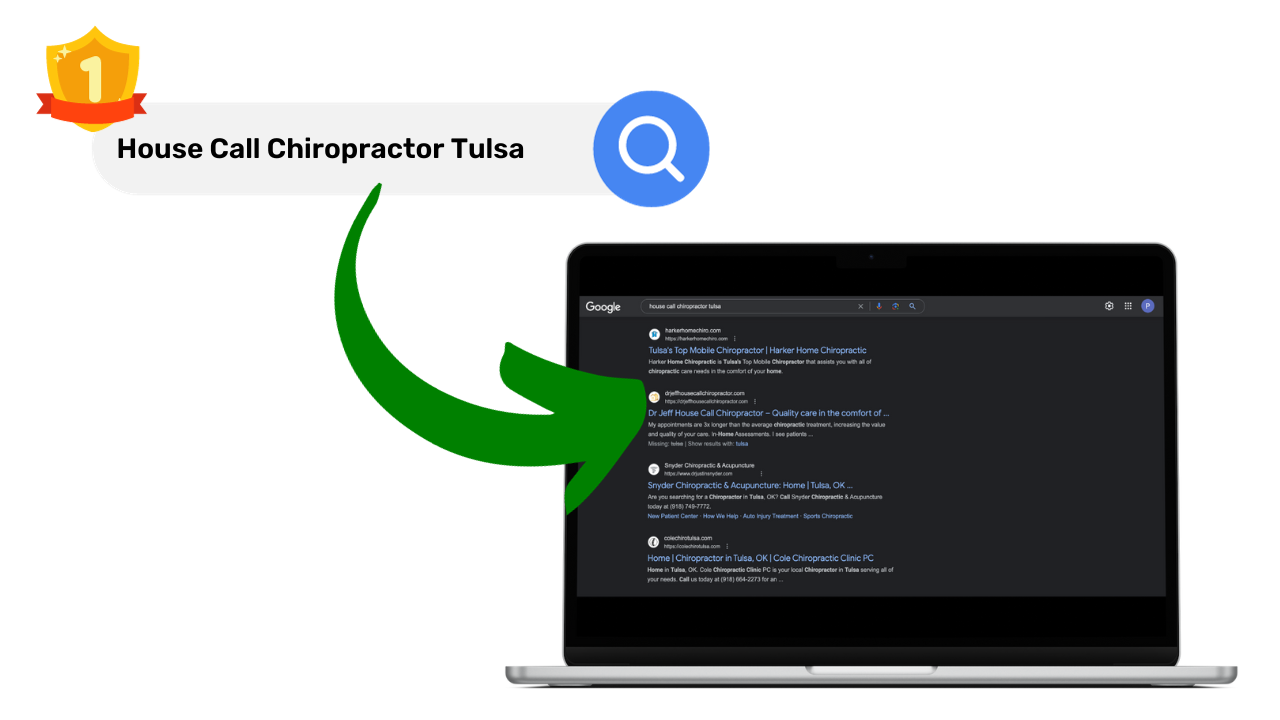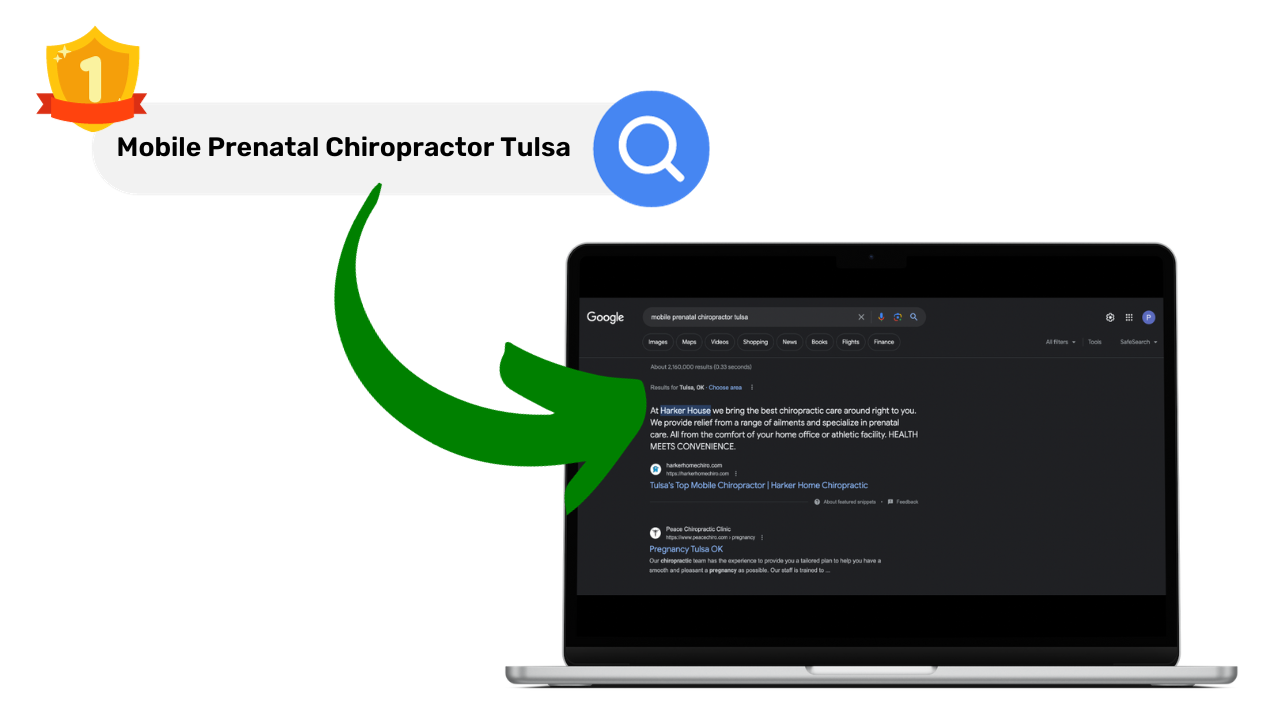 By implementing a straightforward website redesign coupled with a tailored SEO package, the Hustler's Library team was able to elevate Dr. Harker's website from being nonexistent on search engines to securing the top position in Google's local rankings for his city. With continued maintenance and a proactive content strategy, our team is poised to further expand the list of organic keywords for which Dr. Harker's website ranks prominently. 
If you're a small business owner facing challenges in website development or improving your Google ranking, explore our Small Business Help Page. The Hustler's Library Team offers premium professional small business services to entrepreneurs worldwide. Schedule a consultation with one of our small business development experts, and let us guide you towards accelerated business growth.